Experience the Great Wildebeest Migration from a Different Angle
Serengeti Balloon Safari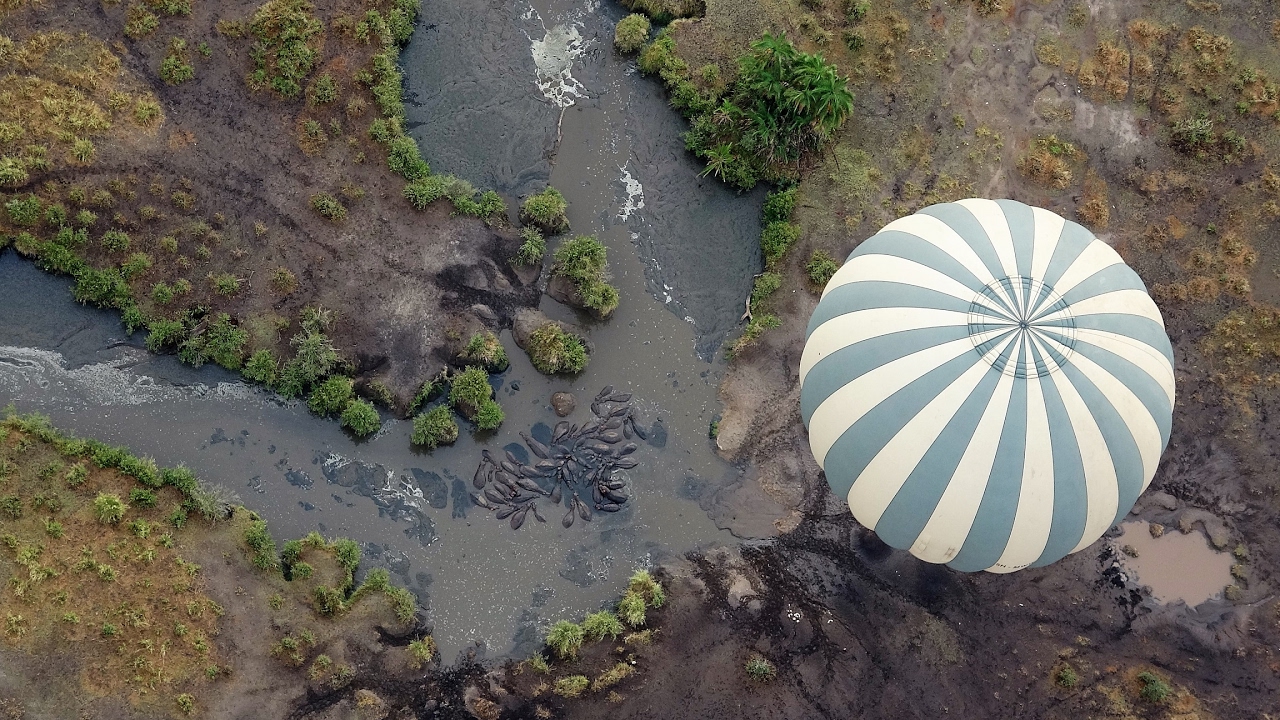 At 14,763km², Serengeti National Park is Tanzania's second largest park, and is a symbol of African wildlife and primeval beauty. It contains one and a half million plains game, the greatest and most spectacular concentration of animals anywhere in the world.
From mid-December to September every year the park attracts thousands of eager visitors hoping to witness the majestic wildebeest migration. The high number of predators that roam the vast plains, make crossing the Grumeti and Mara rivers a matter of life or death. And the wildebeest's high populations and synchronized birthing patterns makes these creatures true survivors of the
However if you're looking for a truly unique way to experience this feat of nature, a balloon ride in the Serengeti from Tanzania Private Select Safaris gives a completely different perspective when viewing game. As animals are generally most active early in the morning, balloon safaris take place from 6:30am, giving you the chance to witness some unforgettable game action from up high.
At other times the pilot may ascend to 1,000ft, or more, to give you the chance to see the enormity and wonderful panorama of the Serengeti. To celebrate the balloon flight, you will even get an English breakfast prepared and served in the bush in true style with bone china, linen table cloth, king's silver, and once the flight is over, you will receive your balloon certificate to commemorate what will undoubtedly be an experience to remember.